COCKTAILS
Fun to Make, Easy to Drink: the Tall, Refreshing Horse's Neck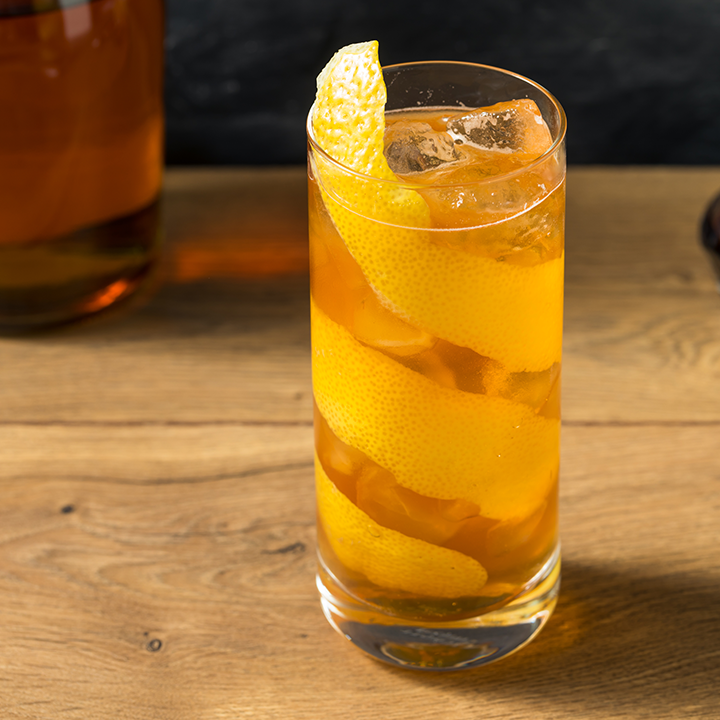 By L. Eno
The Horse's Neck is delicious — it's basically a Kentucky Mule made with lemon instead of lime — but its real charm lies in how fun and oddly satisfying it is to make. 
The twist in this recipe is an entire lemon peel, liberated from the fruit in one comically long strip and coiled around the inside of a tall glass. If that seems a little … extra, or your lemon's not cooperating, go ahead and drape or drop in the peel. If you're feeling extra fancy, drop an ice cylinder down the middle instead of a stack of cubes. However you present it, the Horse's Neck doesn't disappoint.
Horse's Neck Ingredients
2 oz Bourbon
1/2 oz Ginger Proof Syrup
1 oz Lemon Juice*
4 oz Club Soda
Whole Fresh Lemon*
Vegetable Peeler or Channel Knife
Collins or Highball Glass
Ice (Cubes for shaking, cylinder or more cubes for presentation.)
Using the peeler or knife, carefully remove lemon peel in one continuous strip. Gently twist peel into a coil. Lower peel into glass so it spirals around the inside, then drop ice down the middle. (Holding one end of the twist to the top of the glass helps.)
Horse's Neck Instructions
Squeeze 1 oz juice from lemon, then pour into shaker.
Add ice, bourbon, and Proof Syrup; shake until well mixed and chilled.
Strain into prepared glass.
Top with club soda.
*A single largeish lemon should suffice for both purposes, but be sure to peel it before squeezing so you get that long strip of unbroken peel. Also? Peeled citrus is much easier to squeeze, but squeezed citrus is nearly impossible to peel. Pro tip.