COCKTAILS
Proof Syrup Recipe Contest Winner: 2020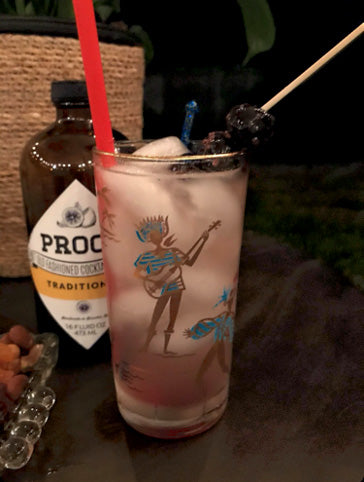 And the Winner Is …
Congratulations to Lynn J., whose Cowtown Gin and Tonic won our Fall 2020 recipe contest. Nice mixing, barkeep!
Lynn's fond of Proof for the way it "... adds a fun element to all of our cocktails. It's efficient — all the flavor with little effort." Us, too! It's like you're reading our minds, Lynn! 
Many thanks to all the Proof barkeeps who took the time to share their tasty concoctions with us. We enjoyed seeing what you do with Proof, and we really enjoyed trying out your recipes (hic!). Keep mixing and keep having fun!
Here's the recipe for Lynn J.'s refreshing, delicious bevvy:
Cowtown Gin and Tonic 
2 ounce Gin
1 ounce lime juice 
1/2 ounce Traditional Proof
1/2 ounce Zico coconut water 
1/2 ounce Aromatic Tonic Water 
Garnish with Luxardo cherries