COCKTAILS
Margaritas, Daiquiris, Smashes, & Sours: Proof Syrup's New Cocktail Syrups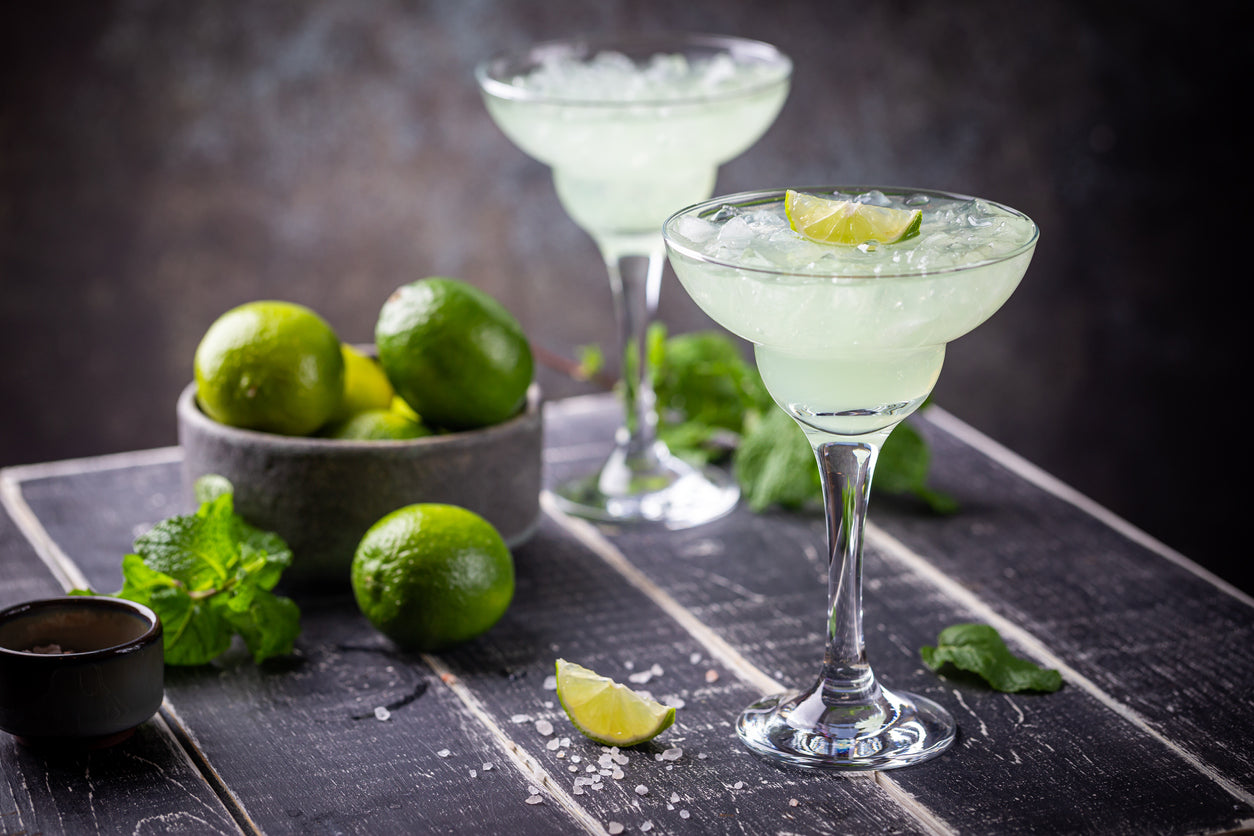 Introducing Proof Syrup's Classic Cocktail syrups, three totally new flavors that do for hundreds of great, time-tested cocktails what our O.G. syrups did for the Old Fashioned: make mixing a perfect cocktail fast, super-simple, and delightfully, impressively consistent. 
You might choose to muddle something once in a while, and what you do as to garnishes is between you and your god, but our Classic Cocktail line is designed to liberate you from the mess and hassles of squeezing citrus, juicing fruit, and peeling, chopping, and blending other ingredients. Proof's got you headed back to the party, awesome cocktail in hand, in seconds. 
These insanely tasty syrups work wonders in a wide range of classic recipes, like the Margarita, whiskey sour, daiquiri, Moscow Mule, Brown Derby, Bee's Knees, Tom Collins, peach smash, Bellini, Jack Rose, and gin daisy. We'll deliver more recipes, of course, in the coming weeks, but here are six delicious cocktails to get you started.
Proof Syrup Margarita
2 oz Tequila
1 oz Proof Citrus Sour
1/2 oz Cointreau
Salt for Rim of Glass (Optional)
Lime Wheel for Garnish
Proof Syrup Whiskey Sour
1 1/2 oz Bourbon
1 oz Proof Citrus Sour
1 Egg White 
Dash of Bitters and a Luxardo Cherry
Proof Syrup Bellini
1/2 oz Proof White Peach Syrup
Prosecco
Peach Slice
Proof Syrup Peach Smash
2-3 Lemon Wedges and Mint Leaves to Muddle

2 oz Bourbon

3/4 oz Proof White Peach Syrup

Mint Leaves for Garnish

 
Proof Syrup Brown Derby 
2 oz Bourbon
1/2 oz Proof Honey Syrup
1 oz Grapefruit Juice
The Bee's Knees
1 1/2 oz Gin
1/2 oz Lemon Juice
1/2 oz Proof Honey Syrup