COCKTAILS
How To Save With Proof Syrup Rewards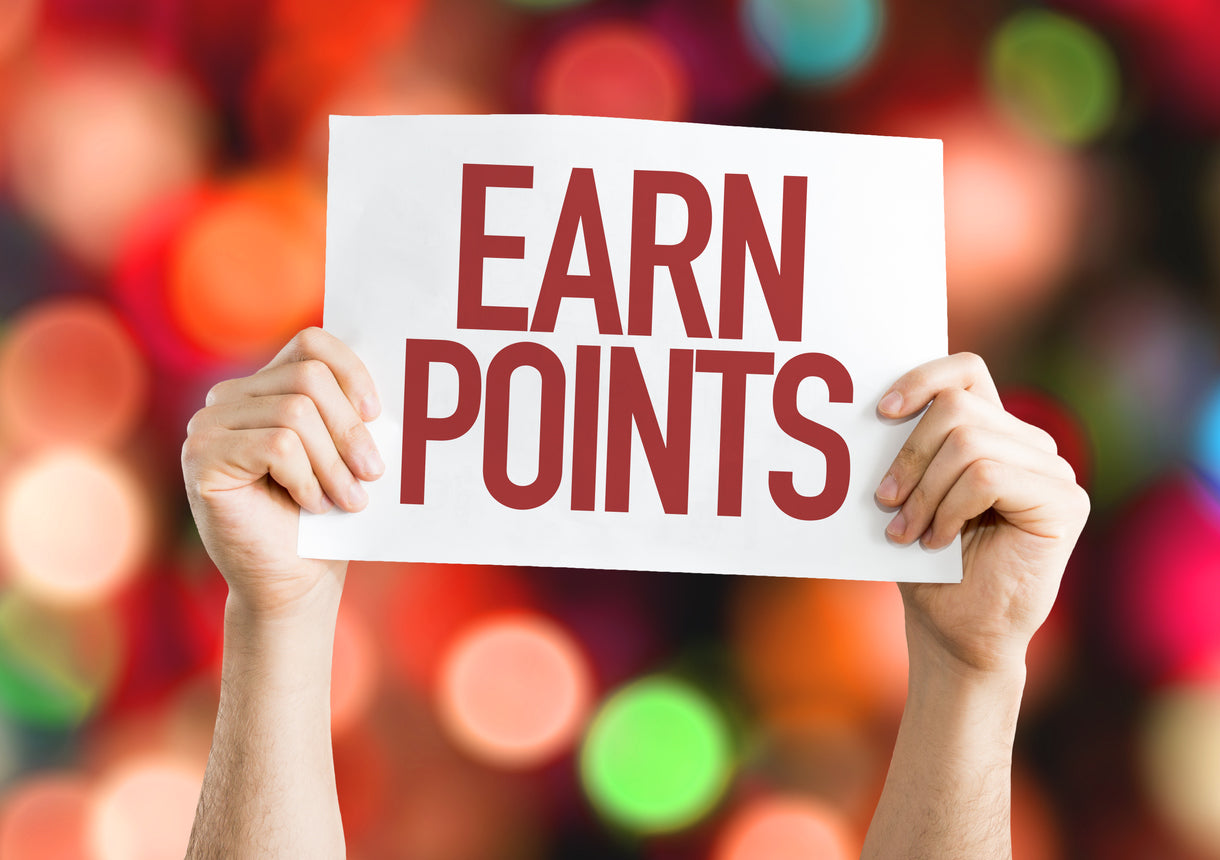 Proof's New Rewards Program Offers Cheaper Shipping, Chonky Savings
You Asked for It, You Got It!
Remember that survey we did back in late 2020? The one about your favorite Proof flavors, which spirits you keep on hand, your favorite cocktails? Well, we do.
From your responses, we learned that what our customers most want from us are recipes, new flavors, and discounts on shipping and products for repeat customers.
We've got some cool stuff in the works as to products and recipes, and you'll learn more about that in the weeks to come. Today, however, we're excited to roll out a program that offers both discounts and cheaper shipping to those of you who keep coming back for more Proof: The Proof Rewards Program.
What It Is
The Proof Rewards Program is our way of thanking our regular, loyal customers by rewarding repeat purchases. Through the Proof Rewards Program, you can:
Earn points when you shop on proofsyrup.com
Collect points faster as you unlock membership levels
Spend points for dollars off Proof purchases
Save on shipping when you reach the Gold level!
You Probably Already Have Points
Anybody with an account at proofsyrup.com is automatically enrolled in the program, and anybody who creates an account from this point forward will also be enrolled automatically.
If you've bought Proof from us in the last 12 months, we've already awarded you points for those purchases (dollars paid, not including shipping). This means that you might already qualify for a discount! Watch your inbox for an email explaining your rewards program status and the benefits you'll receive.
You Can Check Your Points Balance and Membership Tier Right Now!
We designed the program to work seamlessly with existing Proof Syrup accounts, so you won't need a new login and password. To access your rewards program info, login to your account, then click the Rewards tab in the header.
Buy More Proof, Get More Benefits
Benefits depend on membership level, which is determined by total points accrued over the last 12 months. The more purchases you make, the more points you earn per dollar. That means you'll accrue points faster. Shipping discounts kick in at the Gold level.
| Level | Points to achieve | Points earned per $1 spent | Shipping discount |
| --- | --- | --- | --- |
| Bronze | 0 | 1 | 0% |
| Silver | 500 | 5 | 0% |
| Gold | 1,500 | 10 | 50% |
| Platinum | 3,000 | 15 | 100% |
There are also free ways to earn points: liking us on Instagram or Facebook, signing up for our email list, and referring friends to Proof Syrup. (You'll receive a referral code; when your friend uses it to make a purchase, you'll get points added to your account.) You'll get points on your birthday, too.
What Else? Answers to Some Anticipated Questions
How do I redeem points?
Members who have accumulated 500 or more points can redeem points for dollars off any purchase at the rate of 1 point = $.01. During the checkout process, you'll have access to a slider that shows points available to "spend" and how much they're worth. You can apply any number of points, from 500 to infinity, toward the merchandise value of your purchase.
Is there a limit to the number of points I can earn?
Nope! Go nuts.
I completed an activity but my points didn't change. Why?
Sometimes it takes a few minutes to process your activity. If you don't see the points by the next day, email us at support@proofsyrup.com. If the activity you completed was a referral, you'll receive your points soon after your friend uses your referral code to make a purchase.
Why did my points balance go down?
You or someone you referred cancelled or returned a purchase. You can scroll to the bottom of the rewards program page to view activity related to your account.
What happens if I cancel an order, or if you refund my order for any reason? What happens if a friend I refer ends up canceling or returning their order?
Points are based on dollars spent, so returning or canceling an order means forfeiting those points. They'll be removed from your account immediately.
How do I leave the program?
Email us at support@proofsyrup.com and we'll unenroll you. You will lose any points in your account.
What if I want to re-enroll later?
Email us at support@proofsyrup.com and we'll re-enroll you. Your point balance will start at zero.
Where can I report a problem, ask a question, or give feedback?
Email us at support@proofsyrup.com from the email address you used to set up your Proof Syrup account (or include that address in your email so we can look you up in our system).