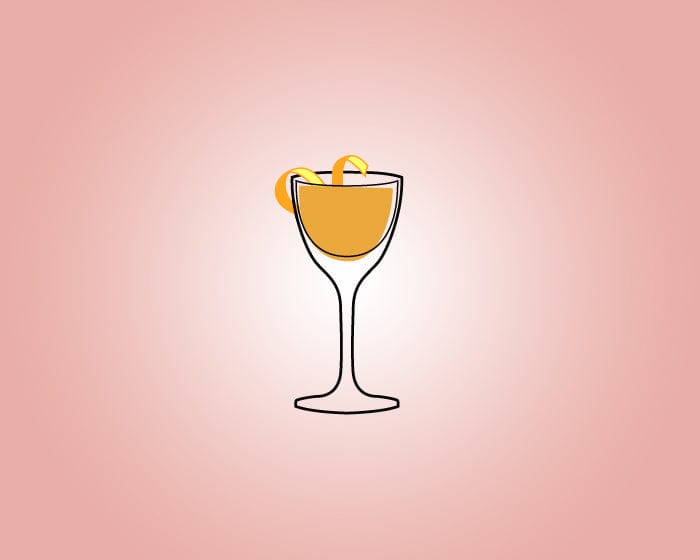 This Prohibition-era cocktail gets its name from a 1924 contest organized by a prohibitionist to invent a name for lawless drinkers, "to stab awake the conscience."
We find no reports of conscience stabbings, but a bartender at Harry's Bar in Paris thought the winning word — scofflaw — sounded like a fun name for a cocktail. This whiskey-vermouth sidecar-like cocktail was the result. 
The recipe has varied over time, with some bartenders preferring lemon, others lime. The exact proportions vary too — and you might prefer yours with a full two ounces of rye rather than one and a half. Regardless of the specifics, this is a strong, nicely dry, somewhat fruity cocktail that's delicious with rye or bourbon.