COCKTAILS
Why Proof Syrup Makes an Amazing Gift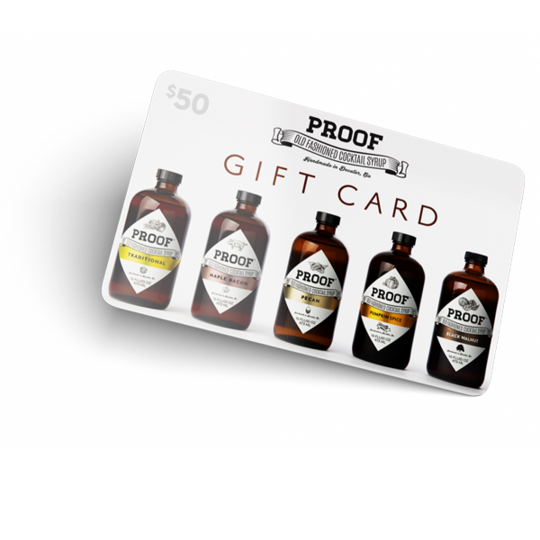 Five and a half reasons why Proof is the must-have gift of 2020:


1. It delivers lots of bang for your gift-giving buck.
Every bottle of Proof delivers 32 perfectly crafted, perfectly balanced cocktails. If you give the Master Set, that's 160 drinks! Any way you mix it, that's a whole lot of happy hours. Proof is literally the gift that keeps on giving.

2. It's a new way to enjoy an old favorite.
Proof + a favorite spirit puts a fresh, delicious spin on that Friday-evening kicking-back drink — or Monday-night wind-down, or weekend tipple by the fire pit, or pregame happy hour. A gift of Proof is the gift of variety — and variety, the saying goes, is the spice of life. 

2.5 It's a fun way to try something new. 
Our website's loaded with recipes for old standbys, classic cocktails, and brand-new concoctions developed just for us, by bartenders who know and love Proof. Know someone with a well-stocked liquor cabinet? Someone who likes a drink but is stuck in a rut? Throw a little Proof their way, and see what develops.

3. It's a timesaver.
Proof comes with some assembly required, sure, but compared to the time, energy, mess, and general hassle involved in mixing up a drink the usual way? Proof's lightning-fast and effortless! It's a great choice for people who like to host cocktail parties, after-work hangouts, dinner parties — those happy occasions where you want to grab a drink and catch up with friends, not get stuck in the kitchen muddling like a madman.

4. It's delicious.
But you already knew that, right? From Traditional to Black Walnut, Proof's five flavors complement all manner of spirits and mix well in a vast range of cocktails. 

5. The possibilities are limitless.
As thousands of Proof fans have discovered, Proof Syrups work great in a wide variety of drinks. We like to offer Proof drinkers lots of recipe ideas, but we also hope those will serve as a jumping-off point for happy-hour (or any hour) experimentation. A bottle of Proof is 16 ounces of delicious fun.