4 Ways to Build a Superfan Following for Your Restaurant or Bar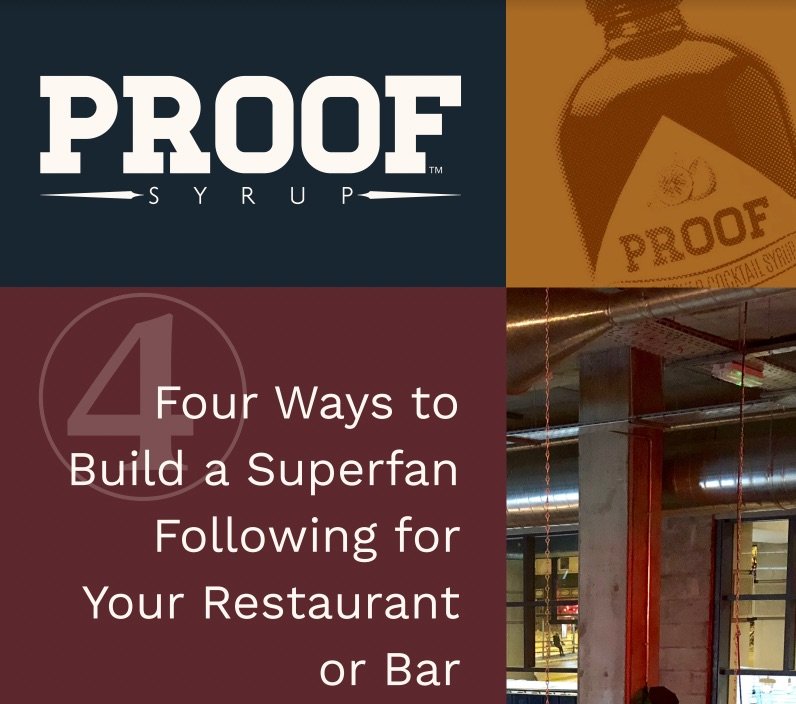 The pandemic dealt a wallop to the entire hospitality industry. Now, as we are re-opening our doors, establishing a loyal customer base will be a key element to success. In our exclusive ebook, you'll learn four ways to make your restaurant or bar a city/town favorite.
Ready to take your cocktail program to the next level? Learn more about how Proof Syrup's wholesale program has generated thousands of happy customers and increased profits.