Whiskey Dads
This Father's Day, give your Whiskey Dad a gift that truly speaks to his palette. At Proof, we understand and honor the art of crafting exquisite whiskey cocktails. Our collection of handcrafted syrups will elevate his cocktail game and bring excitement to his Father's Day celebration. He may even pour you one!
• A set of three collection-worthy bottles
• Our 16 oz classic Manhattan syrup
• Our 16 oz Traditional Old Fashioned syrup
• Our 16 oz Whiskey Sour syrup
Celebrate Father's Day by showing your appreciation with a top-shelf collection of Proof syrups that will delight the taste buds of that special guy.
Buy Now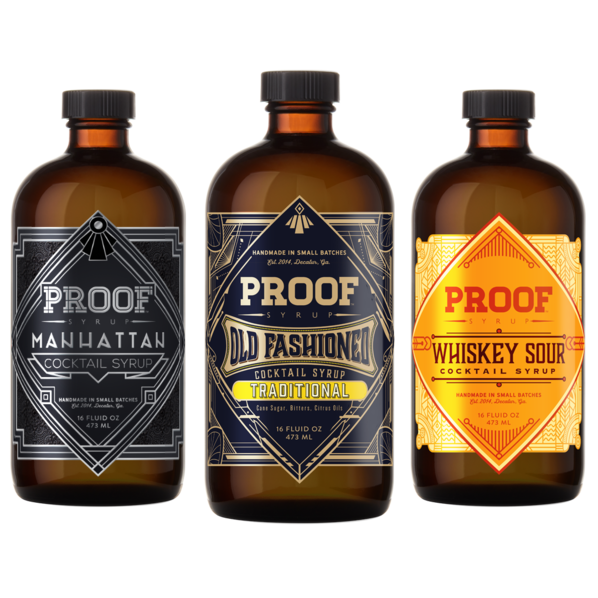 Our Whiskey Dads Bundle includes our Manhattan, Traditional, and Maple Bacon Proof Syrup
Just add spirits, juices, and liqueurs to make dozens of delicious cocktails.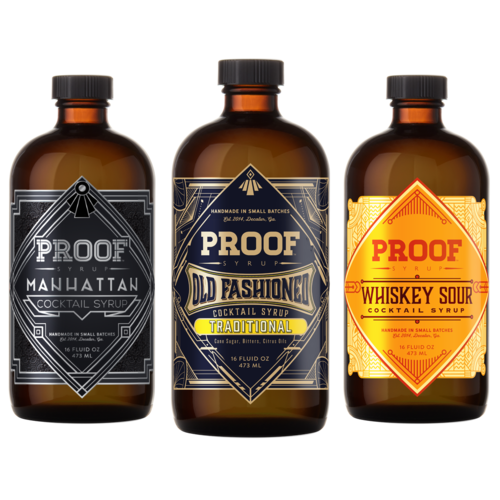 • A set of three collection-worthy bottles
What Our Customers Are Saying