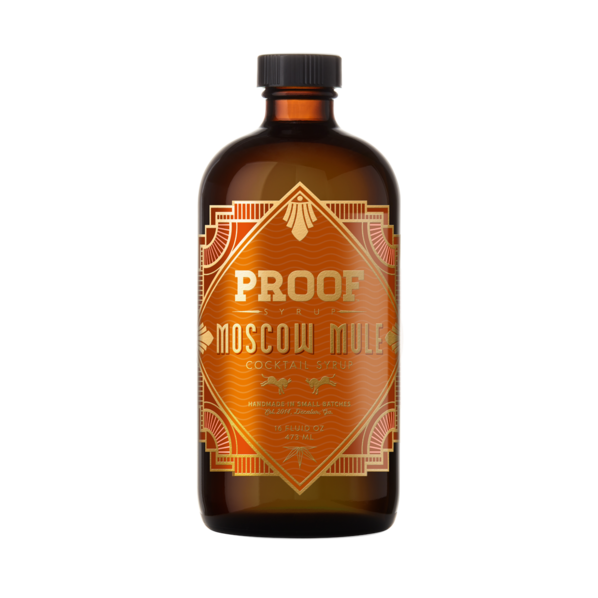 The mule is a study in contradictions. It's spicy, tart, and strong, yet also somehow refreshing. It's got a foreign-sounding name, but it was invented in the United States. And though it's mostly thought of as a vodka cocktail, it's really more of a template than a hard-and-fast recipe. This is choose-your-adventure drinking, people, and it is a blast.
Mix this ginger-lime syrup with vodka and club soda for a classic Moscow mule. Ditch the vodka and sub in bourbon for a Kentucky mule. Mix it with gin for a London mule, or tequila for a Mexican mule. Leave out the club soda and serve in a chilled coupe for a stronger sip. The possibilities are many and fantastic. No matter how you mix it, this syrup makes a delightfully crisp cocktail that's flavorful, quenching, spicy, and fun.
16 oz - Makes 16 Cocktails
Order 3 Bottles for $98.85
Makes the perfect pitcher
First 75 customers to order 3+ bottles get a FREE copper mug. Offer ends when the mugs run out!
Here's how to mix a perfect mule — faster, easier, and better — with Moscow Mule Proof Syrup.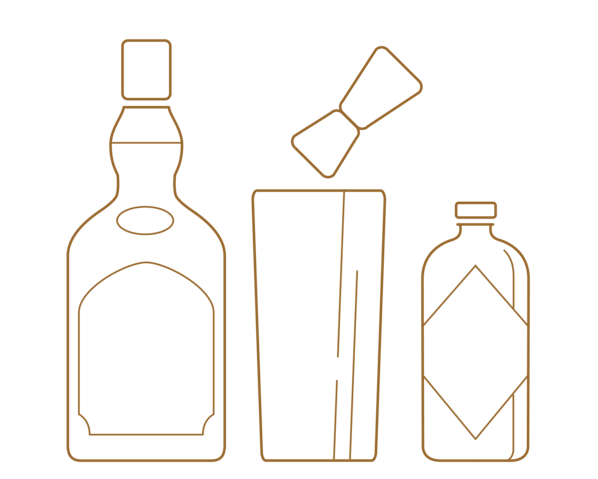 Measure spirit and Proof Syrup into cocktail shaker.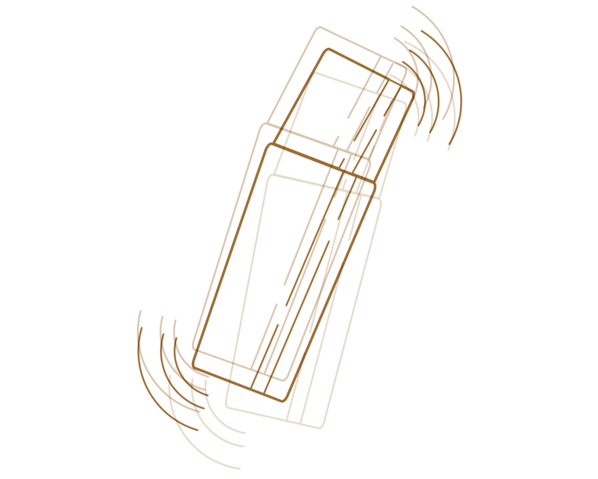 Add ice and shake to combine & chill.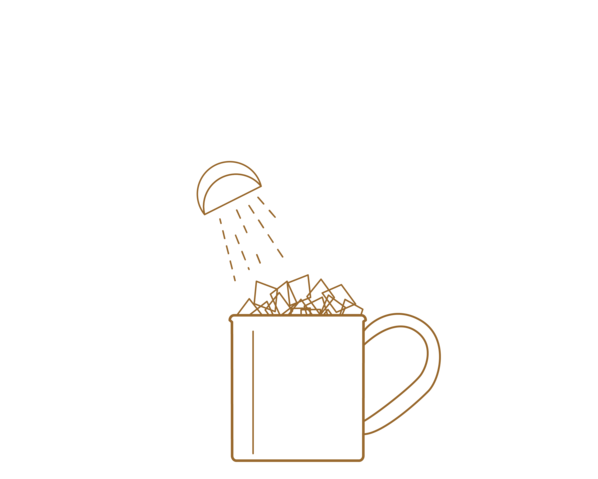 Strain into an ice-filled copper mug or glass, top with club soda, garnish, enjoy.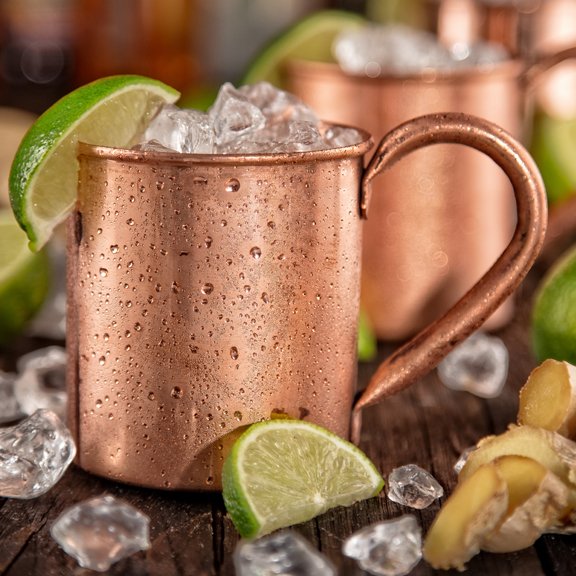 Time-Saving & Crowd-Pleasing
Dinner party? Game night? Mix a pitcher of Moscow mules, and spend more time with your guests and next-to-zero time mixing cocktails. The Proof Moscow Mule batches up quick and easy, saving you time and hassle. This recipe makes 16 servings.
Ingredients
- 16 oz bottle Moscow Mule Proof Syrup
- 32 oz Vodka (or Other Spirit)
- Club Soda
- Lime Wedges
Steps
1. Shake or vigorously stir Moscow Mule Proof Syrup and vodka to combine; refrigerate until serving time.
2. Fill copper mugs (or glasses) with ice.
3. Shake or stir mule mixture. Pour 3 oz into each mug, top with club soda, and stir gently.
4. Squeeze a lime wedge over each cocktail, drop wedge into mug, and serve immediately.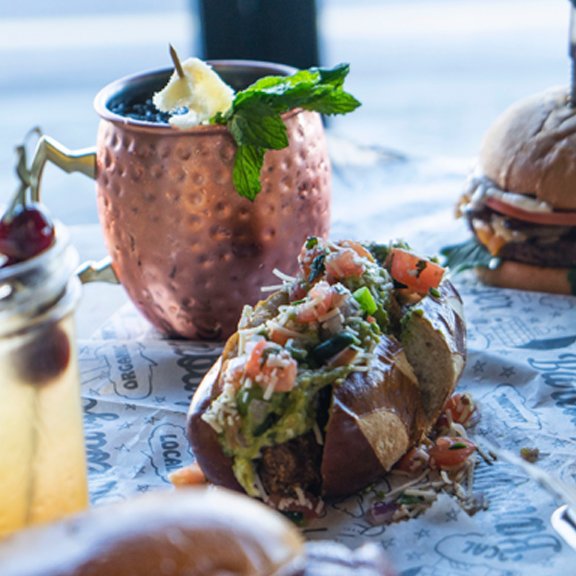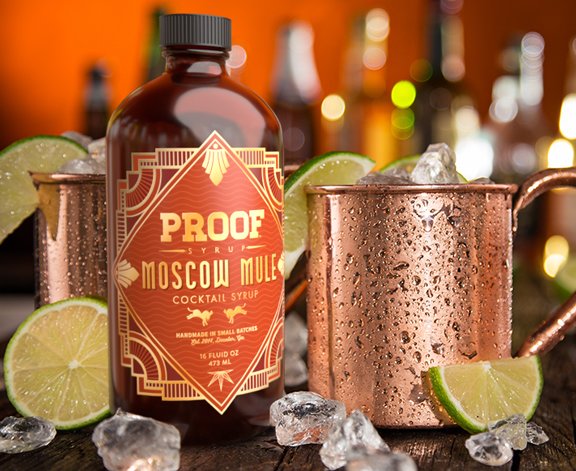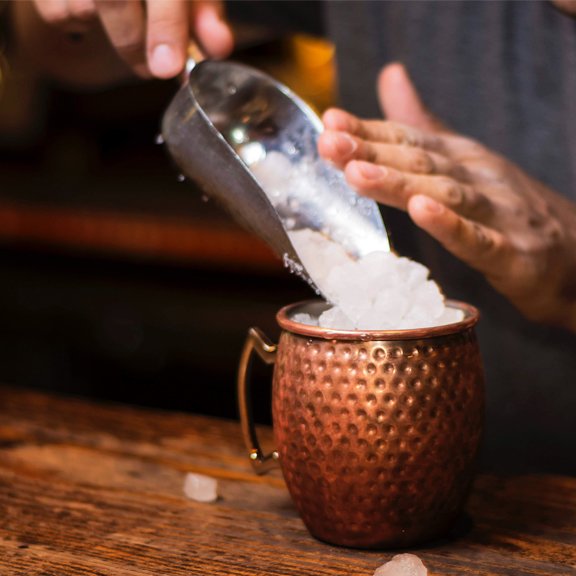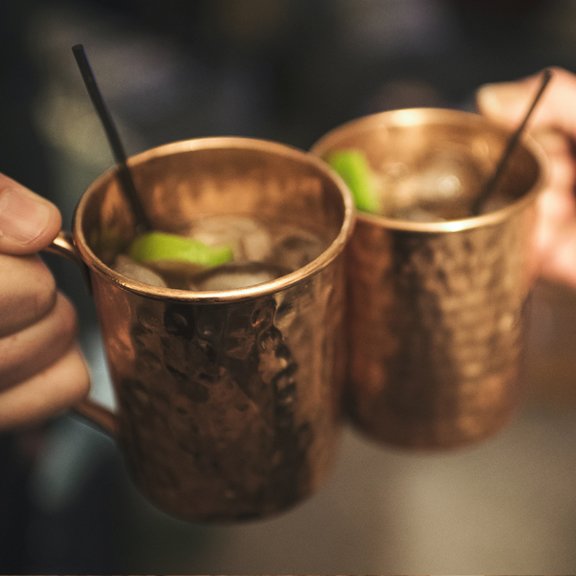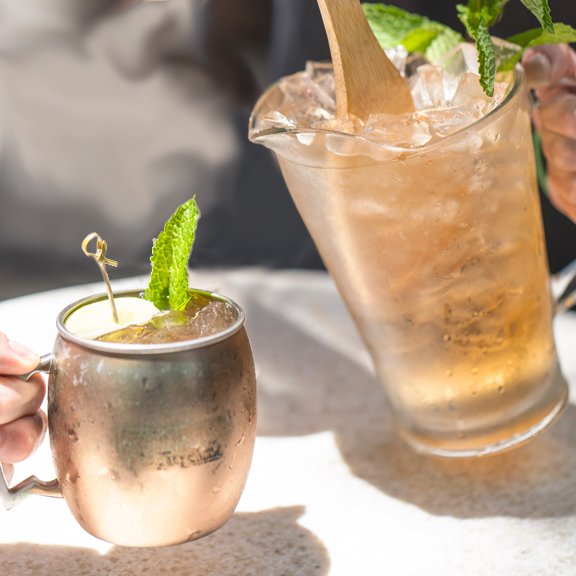 Ingredients:
Non-GMO Cane Sugar, Filtered Water, Ginger Juice, Lime Juice, Tincture, Natural Flavors
Shake well before using and refrigerate after opening.
Nutrition:
Serving Size: 1 fl oz (30ml). Calories: 50. Carbs: 13g. Sugars: 12g. Potassium: 27mg
Manufactured in a facility that processes tree nuts.
Shelf life: 6 months.
What Our Customers Are Saying