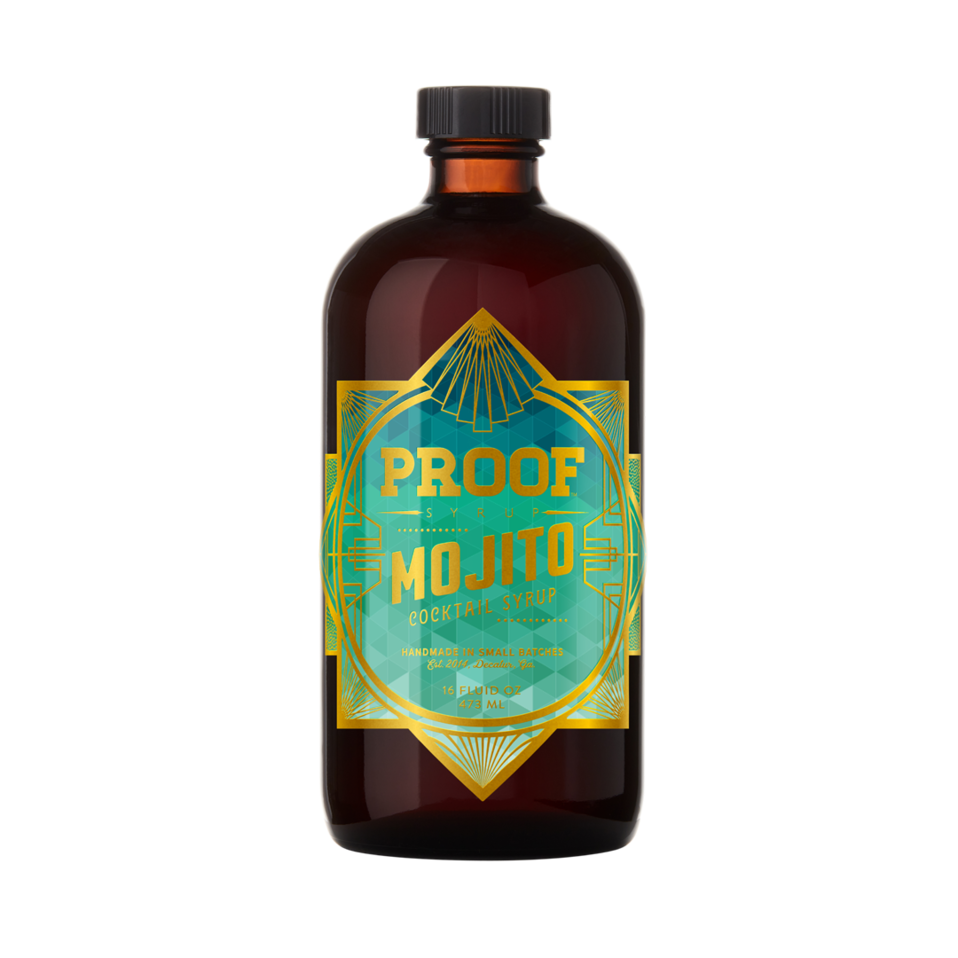 Nothing tastes more like summer than the fizzy, minty-sweet mojito, a Cuban highball with a 400-year-old history. There's just one catch: mixing a mojito is famously complicated and messy — totally the wrong vibe for a refreshing summer cocktail.
Problem solved: With Mojito Proof Syrup, you can assemble a perfect classic mojito in seconds. Just add rum and top with club soda, and you're set, all summer long.
16 oz - Makes 32 Cocktails
Makes a Perfect Batch Mojito
Measure rum and Proof Syrup into cocktail shaker.
Add ice and shake to combine & chill.
Strain into an ice-filled glass, top with club soda, and garnish. Kick back, sip, enjoy.
Time-Saving & Crowd-Pleasing
The Proof Mojito batches up easily, saving you time and hassle. Mix a pitcher or more of this surefire guest-pleaser for your summer gatherings. This recipe makes 16 servings
Ingredients
- 1 16 oz bottle Mojito Proof Syrup
- 32 oz White Rum
- Lime Wheels and Mint Leaves to Garnish
Steps
1. Shake or vigorously stir Mojito Proof Syrup and rum to combine; refrigerate until serving time.
2. To serve, fill glasses* with ice; pour 3 oz of mojito mixture into each.
3. Top each cocktail with club soda. Stir gently to combine.
4. Garnish with lime wheels and/or mint leaves.
*Collins, highball, or double Old Fashioned glasses recommended.
Ingredients:
Non-GMO Cane Sugar, Lime Juice, Filtered Water, Mint Tincture, Natural Flavors, Spearmint Oil
Shake well before using & refrigerate after opening.
Nutrition:
Serving size: 2 tbsp (28 g). Calories: 60. Carbs: 14g. Sugar: 13g.
Manufactured in a facility that processes tree nuts.
Shelf life: 6 months.
What Our Customers Are Saying