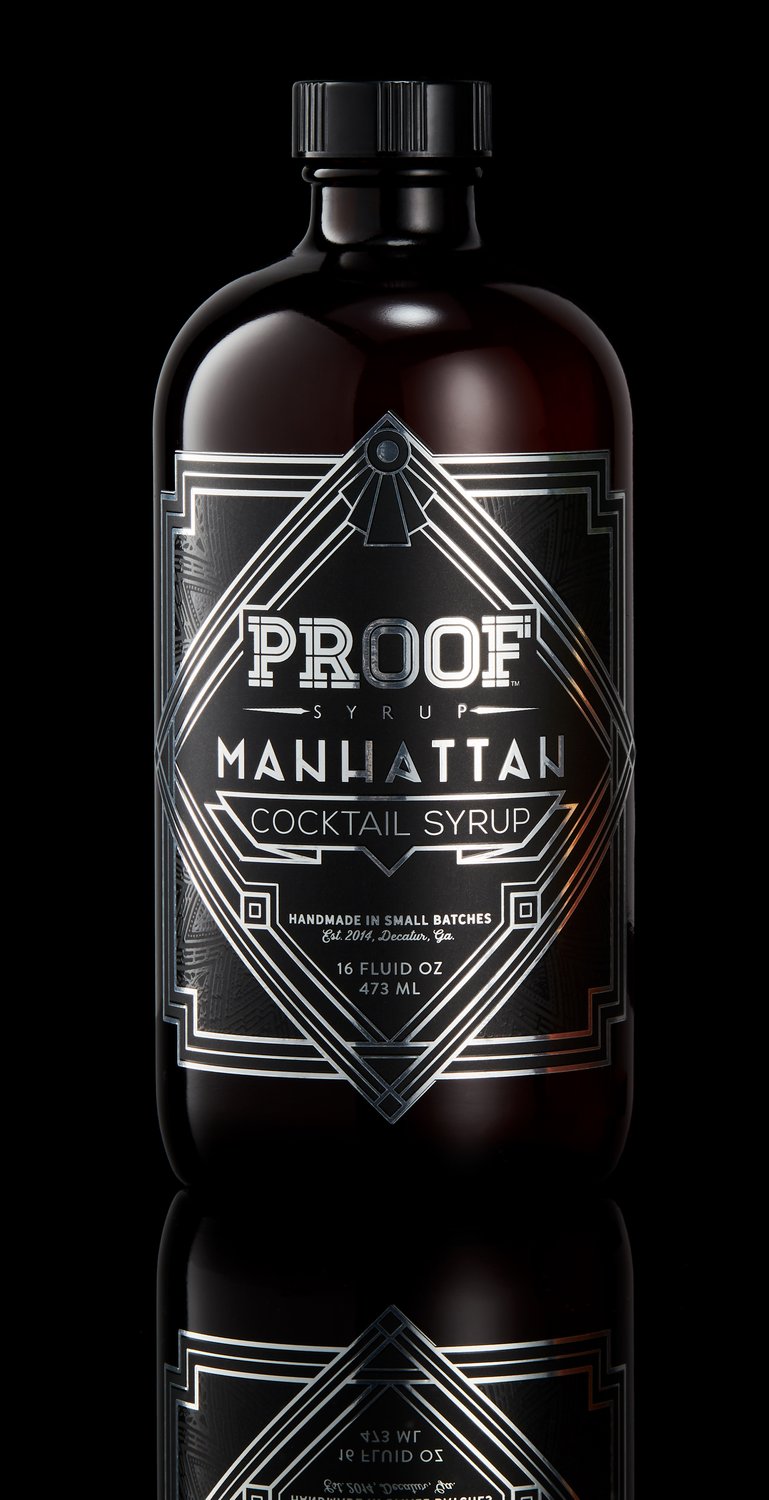 The manhattan cocktail is a stuff-of-legend, boozy-as-the-dickens, 140-year-old classic. It's also one of our favorite cocktails, and a perfect go-to for just about any occasion. So you know we had to get this right.
We're proud to say our syrup boss nailed it. Made from artisanal Italian sweet vermouth and the world's best aromatic bitters, Manhattan Proof Syrup fills out the peppery heat of a fine whiskey with rich, almost buttery caramel, vanilla, and herbal flavors. Add a cherry, and you've got an impeccably balanced, perfectly delicious manhattan cocktail.
16 oz - Makes 16 Cocktails
*Estimated to ship by April 29th
Limited Edition - Limit 3 Bottles Per Person
Make The Perfect Manhattan
Measure 2 oz rye whiskey and 1 oz Manhattan Proof Syrup into a mixing glass.
Add ice and stir until well chilled.
Strain into a chilled coupe and garnish with a Luxardo cherry. Cheers!
Ingredients:
Sweet Vermouth, Aromatic Bitters.
Shake well before using & refrigerate after opening.
Nutrition:
Serving size: 2 tbsp (28 g). Calories: 60. Carbs: 14g. Sugar: 13g.
Manufactured in a facility that processes tree nuts.
Shelf life: 6 months.
What Our Customers Are Saying