Dad's Favorites
Give your dad the ultimate escape this Father's Day.
Our Sazerac Proof Syrup can take him away to the lively streets of New Orleans with one sip! The robust flavors of this classic cocktail are guaranteed to ignite his senses and transport him straight to the heart of the Big Easy. Beads? They're entirely optional, but the authentic taste will make him feel like a true NOLA insider.
But that's not all—our Paloma Proof Syrup, an invigorating twist on the Margarita, will have him drifting off to sandy shores and crystal-clear turquoise waters. The blend of zesty citrus notes, paired with a subtle sparkle, creates a refreshingly bold experience.
• A set of three collection-worthy bottles
• Our 16 oz Sazerac Proof Syrup
• Our 16 oz Paloma Proof Syrup
Give the gift of handcrafted syrups this Father's Day. Each sip takes your dad on a journey of relaxation and enjoyment, transporting him to another time and place with their unique flavor profiles.
Buy Now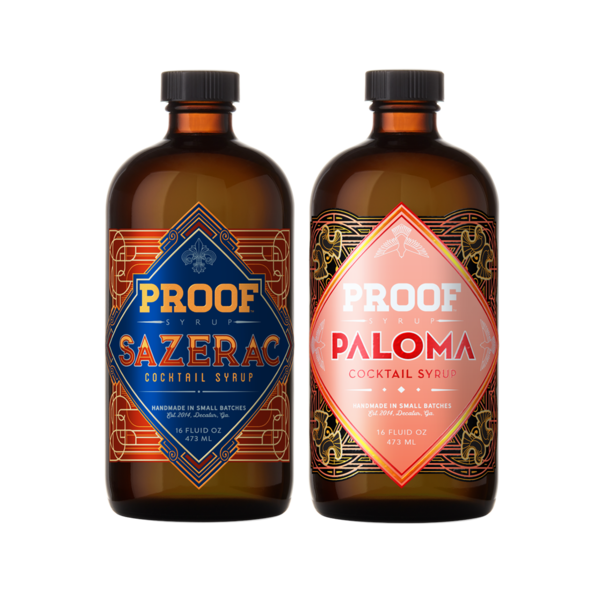 • A set of two collection-worthy bottles
• Our 16 oz Sazerac Proof Syrup
• Our 16 oz Paloma Proof Syrup
What Our Customers Are Saying