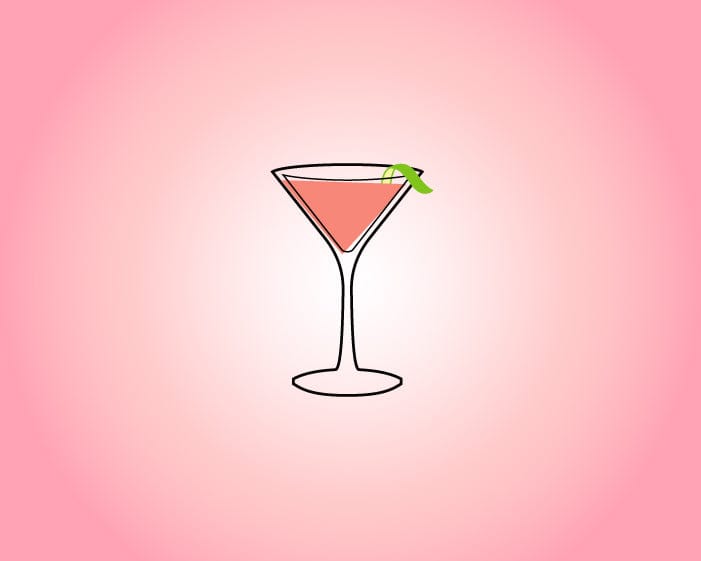 The cosmopolitan is an undisputed (and delicious) modern classic cocktail, but weirdly enough, its emergence in the 1980s likely had as much to do with the martini glass it's served in as the cocktail's flavors — and its enduring popularity owes a debt to Sarah Jessica Parker. Read our blog post to learn more about this cocktail's relatively short — yet still somehow convoluted — history. Order Cosmopolitan Proof Syrup to mix our incredibly simple two-ingredient version of the famous cocktail.
Pro tip: A properly chilled cocktail glass is a key element with this cocktail, so place your martini glass(es) in the freezer at least half an hour before mixing your cosmo.
Variation: Try the St-Germain cosmo, a floral, martini-inspired twist on the classic cosmo. Details are at the end of this recipe.