New PDP Draft V2
Order 3 Bottles for $89.85
Makes the perfect pitcher
First 75 customers to order 3+ bottles get a FREE copper mug. Offer ends when the mugs run out!
Make The Perfect Whiskey Sour
Here's how to mix a perfect whiskey sour — faster, easier, and better — with Whiskey Sour Proof Syrup.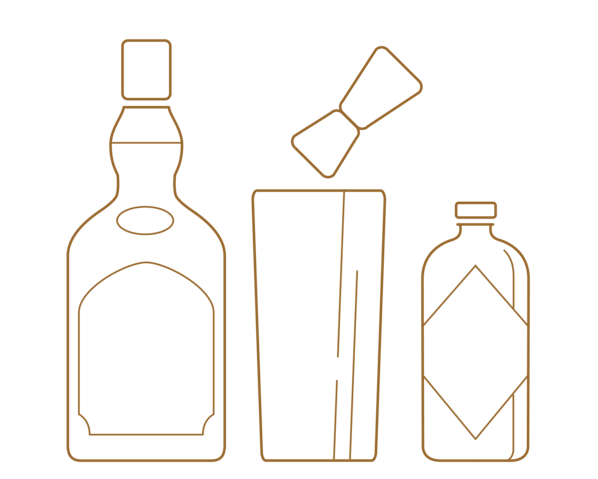 Measure bourbon and Proof Syrup into cocktail shaker. Add an egg white if desired.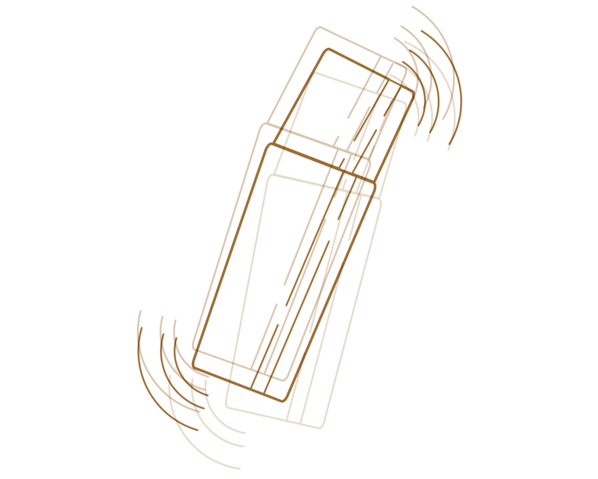 Add ice and shake to combine & chill. If using egg white, shake until frothy.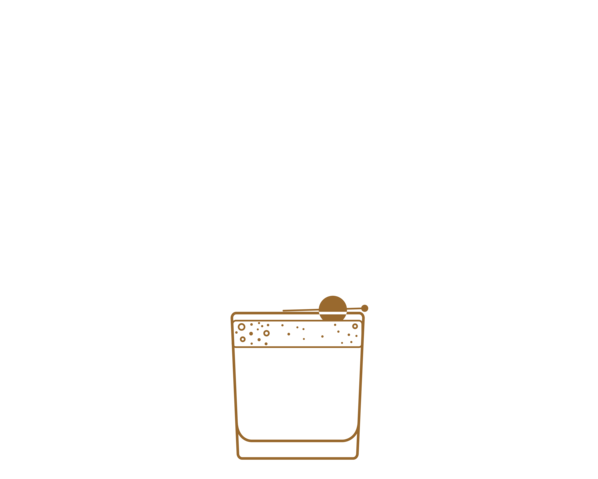 Strain into an ice-filled rocks glass, garnish with a Luxardo cherry & cocktail bitters, enjoy.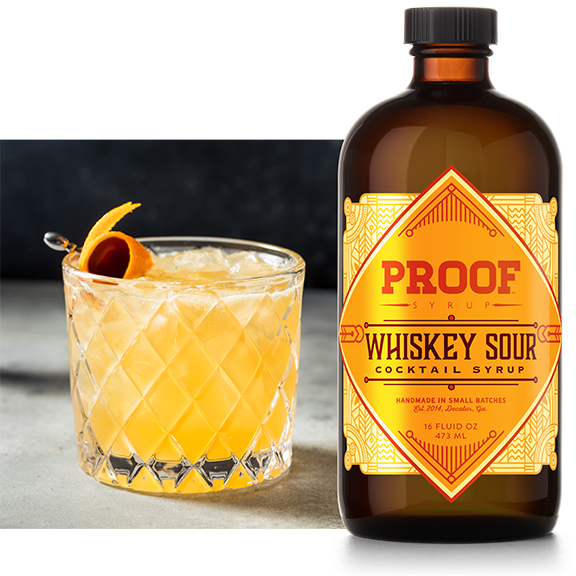 Time-Saving & Crowd-Pleasing
Tailgating? Dinner party? Game night? We love whiskey sours for fall gatherings! Mix a pitcher of sours, and spend more time having fun and next-to-zero time mixing cocktails. Our whiskey sour batches up quick and easy, saving you time and hassle. This recipe makes 16 servings.
Ingredients
- 16 oz bottle Whiskey Sour Proof Syrup
- 32 oz Bourbon
- Luxardo Cherries
- Cocktail Bitters
Steps
1. Shake or vigorously stir Whiskey Sour Proof Syrup and bourbon to combine; refrigerate until serving time.
2. Fill rocks glasses with ice.
3. Shake or stir cocktail mixture. Pour 3 oz into each glass.
4. Garnish each cocktail with bitters and a Luxardo cherry, and serve immediately.
NOTE: If you prefer your whiskey sours on the less-boozy side, try 4 parts bourbon to 3 parts Whiskey Sour Proof Syrup. You'll get fewer cocktails per bottle, but mixing whiskey sours the way you like them is worth the sacrifice. Cheers!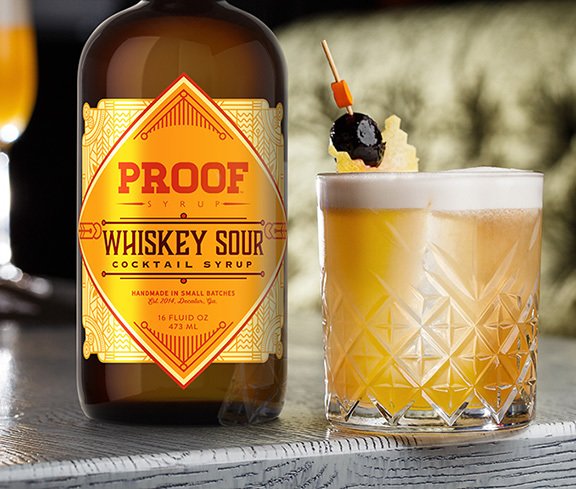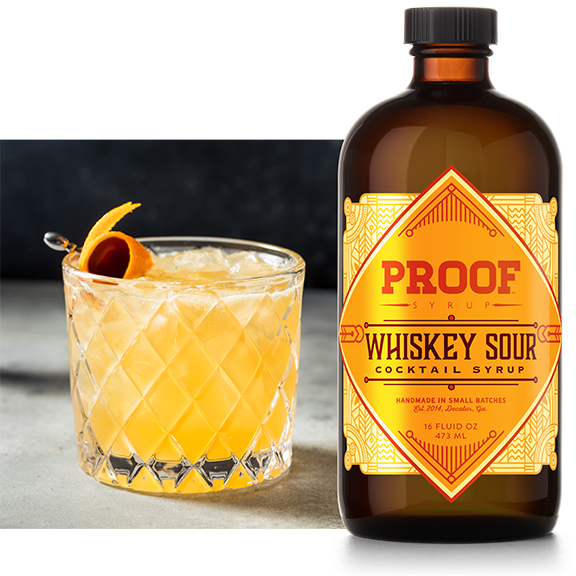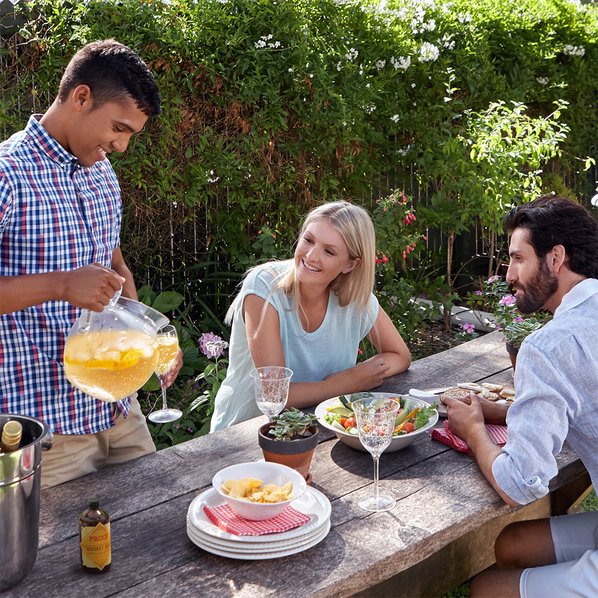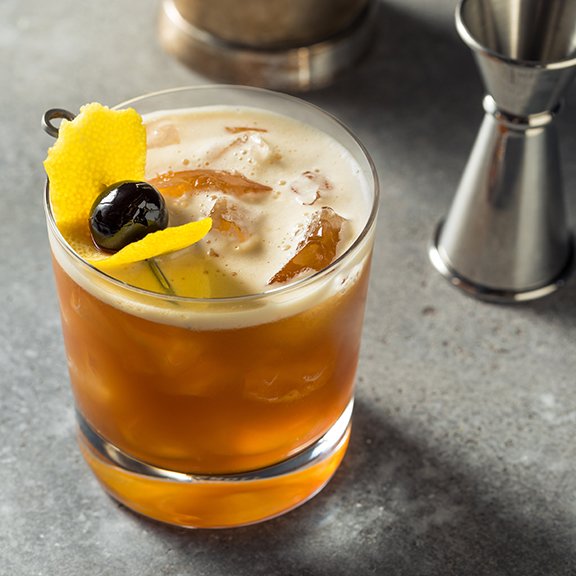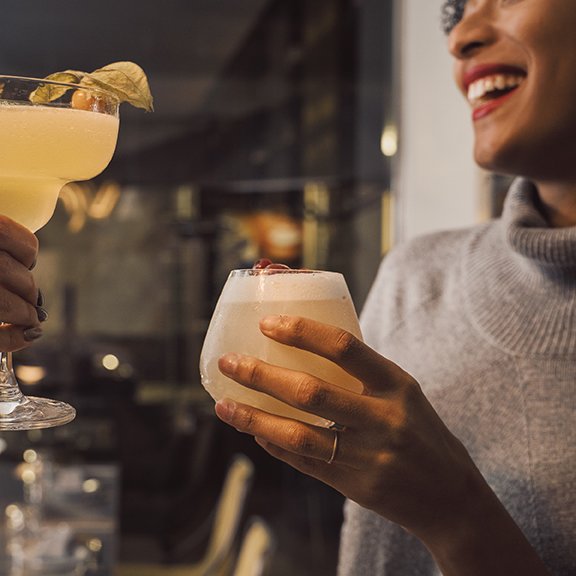 Ingredients:
Non-GMO Cane Sugar, Lemon Juice, Filtered Water, Orange Juice, Tincture, Natural Flavors
Shake well before using and refrigerate after opening.
Nutrition:
Serving Size: 1 fl oz (30ml). Calories: 50. Carbs: 13g. Sugars: 12g. Potassium: 27mg
Manufactured in a facility that processes tree nuts.
Shelf life: 8 months.
What Our Customers Are Saying