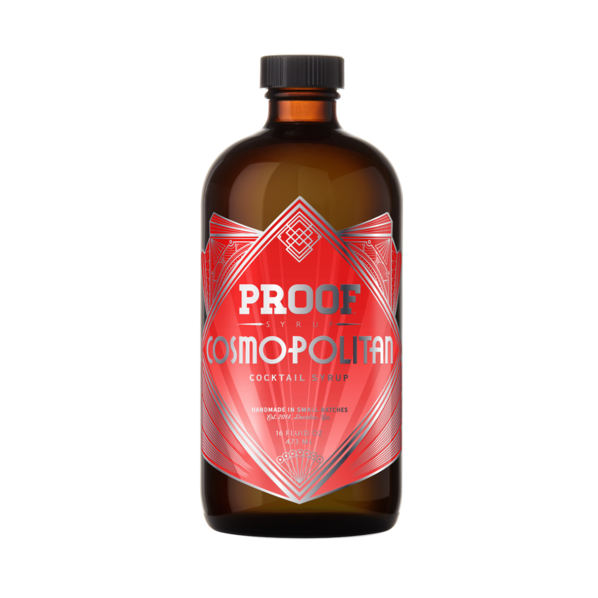 Forget everything you think you know about the cosmo — the pop-culture references, that one TV show — and just sip. Strong, tart, and sweet, a well-made cosmopolitan is a classically balanced marriage of citrus, berry, and booze. It's a remarkable cocktail, right up there with the gimlet and the margarita, and it's hard to believe it took until the late 1980s for someone to invent it.
That's the cosmo you'll mix, every single time, with Cosmopolitan Proof Syrup. Made with real lime and cranberry juices, this syrup helps you mix a spot-on cosmopolitan in seconds with your favorite plain or flavored vodka.
16 oz - Makes 32 Cocktails
Here's how to mix a perfect cosmo — faster, easier, and better — with Cosmopolitan Proof Syrup.
Measure vodka and Proof Syrup into cocktail shaker.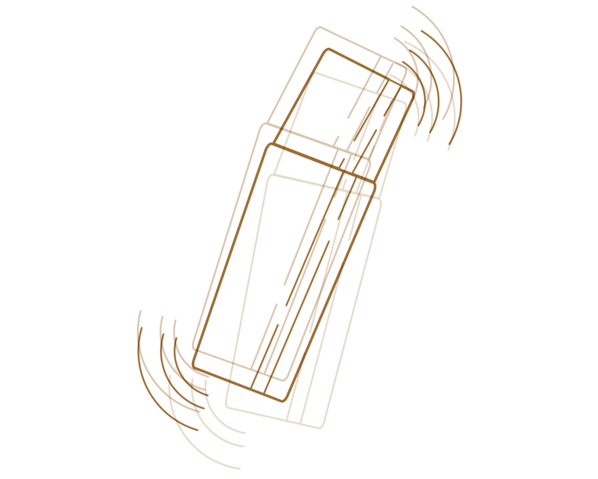 Add ice and shake to combine & chill.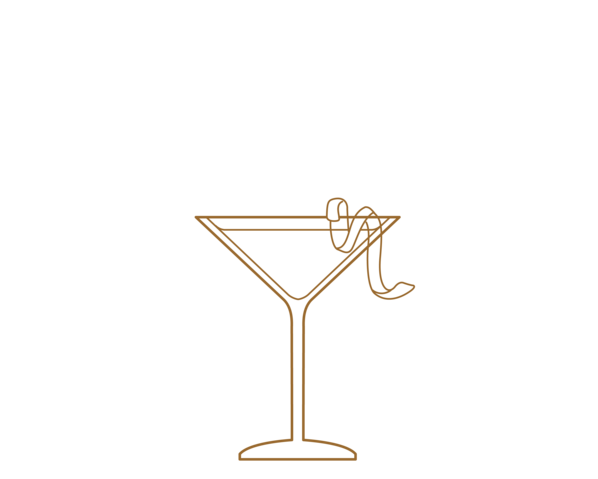 Strain into a chilled martini glass, garnish, enjoy.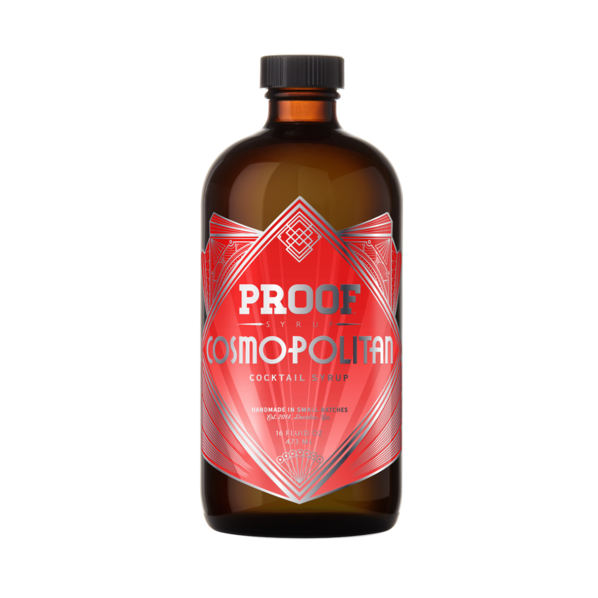 Time-Saving & Crowd-Pleasing
Dinner party? Game night? Girls night? The Proof Cosmo batches up quick and easy, saving you time and hassle. Mix a pitcher or more of this surefire guest-pleaser for your summer gatherings. This recipe makes 16 3 oz servings.
Ingredients
- 16 oz bottle Cosmopolitan Proof Syrup
- 32 oz Vodka (Plain or Flavored)
- Lime or Lemon Twists or Wheels to Garnish
Steps
1. Shake or vigorously stir Cosmopolitan Proof Syrup and vodka to combine; refrigerate until serving time.
2. Chill martini glasses by placing in freezer at least 30 minutes before serving time.
3. To serve, pour 3 oz of cosmo mixture into each glass.
4. Garnish each cocktail with citrus twist or wheel and serve immediately.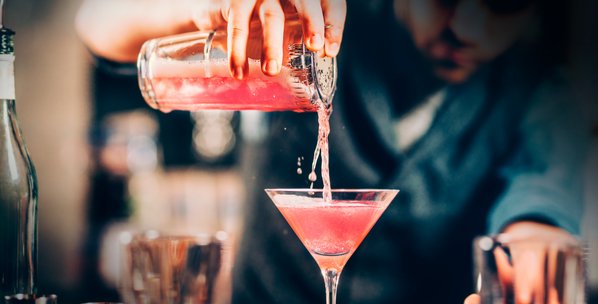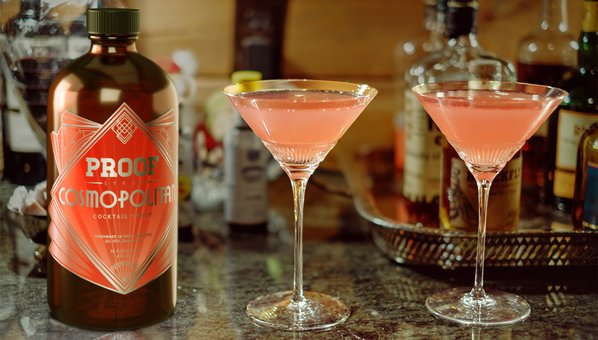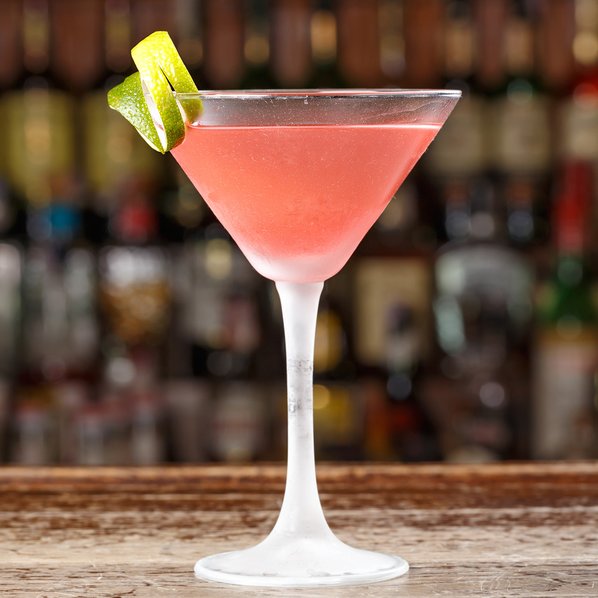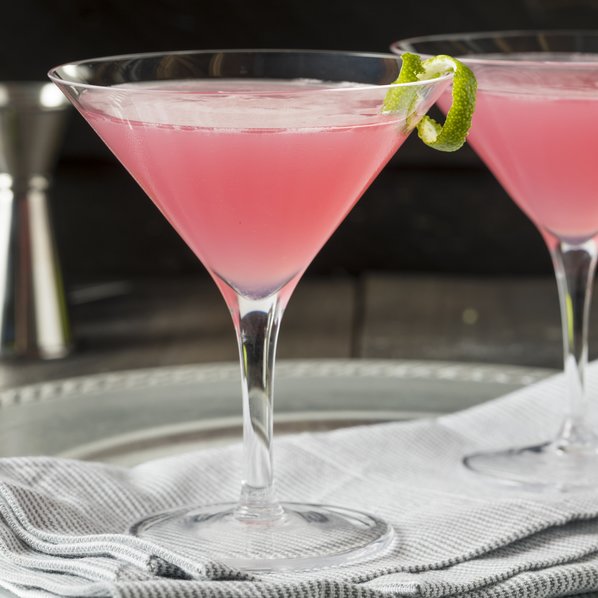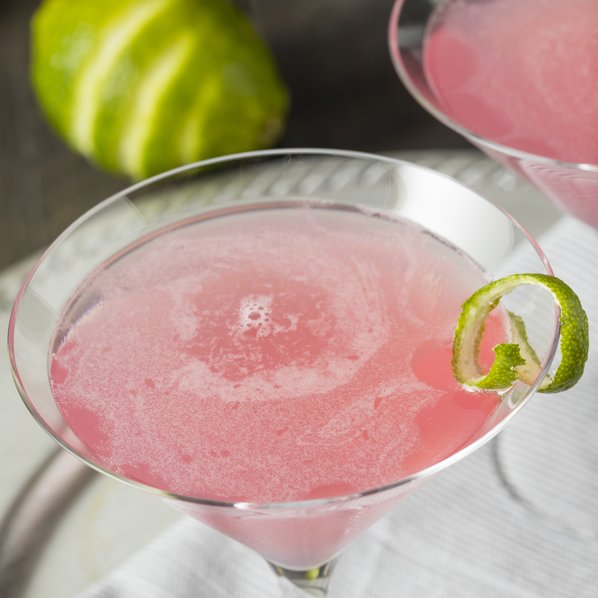 Ingredients:
Non-GMO Cane Sugar, Cranberry Juice, Filtered Water, Lime Juice, Tincture, Natural Flavors, Orange Essential Oil
Shake well before using and refrigerate after opening.
Nutrition:
Serving size: 1 fl oz (30ml). Calories: 50. Carbs: 13g. Sugars: 13g.
Manufactured in a facility that processes tree nuts.
Shelf life: 6 months.
What Our Customers Are Saying