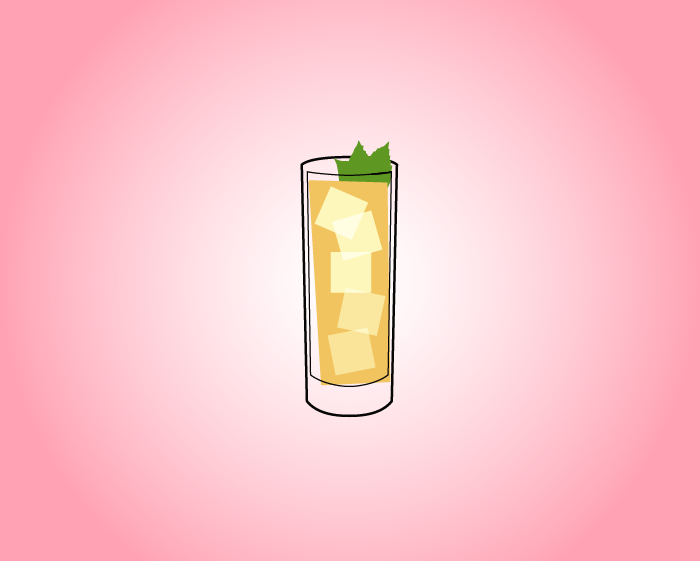 If you like tropical cocktails, or rum, or those cocktail experiences where the sum of the ingredients is unexpectedly great, mix this drink.
This recipe, a Certified Proof Syrup Classic Cocktail Riff, began with a promotional pamphlet produced by Ronrico Rum in 1941 — right at the dawn of rum's popularity in the U.S., a time when World War II was wreaking havoc upon the American drinking public by limiting the flow of European liquor into the continental United States. Tipplers gotta tipple, and the owners of bars and liquor stores, nothing if not accommodating, looked to the Caribbean to satisfy their customers.
What's the Caribbean got? Rum. Loads of it. Americans weren't wild about the stuff, yet. Recipes needed inventing.
Ronrico's pamphlet contains a staggering number of recipes, more than a dozen livers would ever let us sample, including a deceptively simple zombie: four types of Ronrico rum, plus passion fruit, lime juice, and brown sugar.
We wanted a zombie recipe for our then-nascent Compassion Fruit syrup, so we tried that one, and it was delightful — but it was missing … something. The modern palate has needs, y'all. And then we remembered falernum, a key ingredient in another classic zombie recipe: Don the Beachcomber's. (Yes, that Don the Beachcomber).
Falernum's one of those oddball ingredients one could be forgiven for never having tried. That would be a shame, though, because falernum — made with lime, rum, ginger, almond, mysterious spices — is great.
And that brings us back to Ronrico's 80-year-old zombie recipe: We tried allspice dram, spiced rum, different citrus juices, plain ol' cinnamon, almost everything else, but none of them accomplished for the Ronrico zombie what falernum did in a mere half-ounce: completion. What the original recipe lacks, Velvet falernum delivers.
Ronrico's zombie recipe is dandy as-is — in fact, we encourage you to try it that way. Then, the next time you're within striking distance of a good liquor store, grab a bottle of John D. Taylor's Velvet Falernum and try again. You'll taste the difference. It's a sum-of-parts thing.